Buying New vs. Buying Used: Explore the Benefits of Both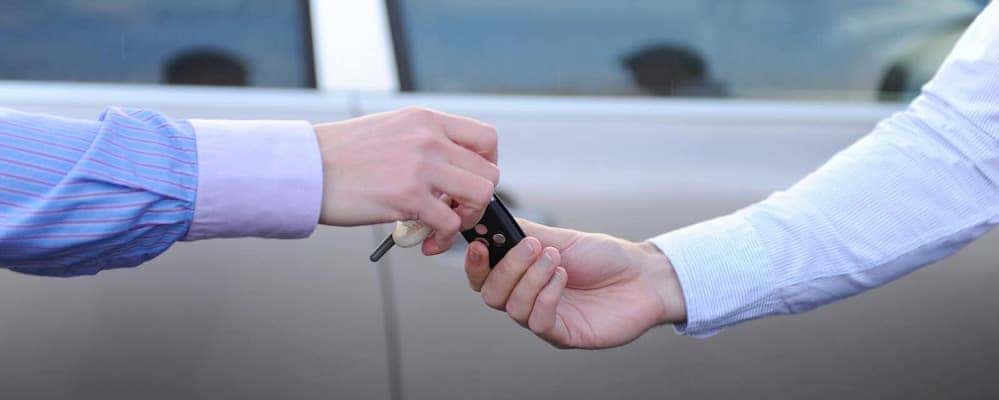 If you're pondering the age old buying new vs. buying used conundrum, you certainly aren't alone. A whole host of factors need to be considered, but the ultimate answer depends mostly on your own needs. To decide, simply read through the benefits of each option to see which sounds most appealing.
Benefits of Buying New
Most people would prefer to buy new if money was no object, and there are plenty of reasons why. Here are just a few advantages that come with buying new:
Made to Measure: You can decide on everything from exterior color to interior fabrics and onboard features.
State-of-the-Art Technology: If you want the latest in comfort, convenience, and safety, you'll have to buy new.
Leading Efficiency Scores: Modern vehicles are more efficient than older ones, so you'll top up less and enjoy an eco-friendly drive.
Superior Reliability: Used cars are more reliable than they used to be, but a car with no previous owners still takes the cake for dependability.
Special Offers: Most dealers are more likely to provide special offers on new vehicles rather than used.
Benefits of Buying Used
It used to be that buying used was a roll of the dice, but modern vehicles can last well over 100,000 miles without showing signs of wear, so many of the old stigmas are gone. Better yet, advantages of buying used include:
Lower Price: Cars depreciate sharply over the first couple of years, so you can secure a very good deal and miss out on that initial loss of value yourself.
Lower Insurance Rates: Used cars are worth less on paper, so they don't cost as much to insure.
Wider Range: Buying used means having numerous model years to choose from, not just numerous models.
Optional Certification Programs: Many manufacturers now offer certified pre-owned programs with attractive incentives.
Compare New and Used Models for Yourself at Castle Chrysler Dodge Jeep Ram
Everything from fuel-efficiency around Portage to starting prices at dealerships are going to affect your decision. If you need any further advice, don't hesitate to contact us, or read through our car buying checklist. You can also visit our Chrysler, Dodge, Jeep, Ram dealership near Valparaiso today!
More From Castle Chrysler Dodge Jeep Ram
See Price for 2021 Wrangler See Price for 2021 Gladiator 2021 Jeep Wrangler 2021 Jeep Gladiator Engine 3.6L V6 3.6L V6 Horsepower 285 hp 285 hp MPG (City/Highway) 17/25 * 16/23 * Standard Towing Capacity 2,000 lbs. 4,000 lbs. 2021 Jeep Wrangler vs 2021 Jeep Gladiator Serving Chesterton, IN The Jeep Wrangler is among the…

Boost your visibility on the road in Valparaiso with Jeep Wrangler LED headlights. No matter where and when you drive, being seen earlier by other drivers can make a big difference for the safety of you and your passengers. You can browse and order accessories like LED Wrangler headlights, LED fog lights, and more from…

The RAM 1500 has remained one of the most popular pickups on the Valparaiso and Portage roads for its exceptional performance, durability, and design – even outperforming the tough competition in the segment. And if you want a pickup that will turn heads all over Michigan City, why not take a look at the 2020 RAM…